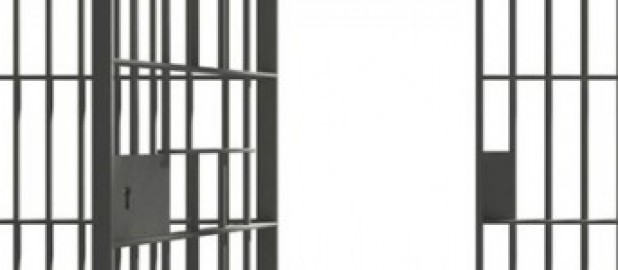 More on bail hearings
Why would I be denied bail?
Detention is justified only if deemed necessary on one or more of the following grounds:
to ensure that you attend court; e.g., if you have a history of failing to attend court or abide by other court orders
to protect the public; e.g., you could be detained if you have a criminal record for similar offences; in the case of an assault or threatening charge, a history of violence against the same complainant works in favor of detention
to maintain confidence in the administration of justice; the court will consider the apparent strength of the prosecution's case, the gravity of the offence, the circumstances surrounding its commission and the potential for a lengthy jail term
Before making a detention order, the court must be satisfied on a balance of probabilities, that is, that it's more probable than not, that one or more of these grounds exist.
Reverse onus
The onus is generally on the Crown to show cause why the accused should not be released (a bail hearing is also called a "show cause" hearing). In some situations, the onus is switched and it is the accused who must show cause, on a balance of probabilities, why he should not be detained. For example:
if you are charged with an indictable offence allegedly committed while you were on a release for an indictable charge that is still pending, e.g., if you are facing an impaired driving charge and get charged with a new drinking and driving offence; or if you're facing an assault charge and are arrested on another assault charge. If the Crown has elected summarily on the first charge, it is no longer considered indictable and it is the Crown that must show cause.

NOTE: The Crown may delay its election to proceed summarily so that if you're arrested on a new charge, the onus will be on you to show cause why you should not be detained. Your lawyer can request the Crown to make its election early in the proceedings.

if you're charged with an indictable offence and are not ordinarily resident in Canada
if you're charged with failing to comply with a condition of a recognizance or undertaking, or failing to attend court or appear for fingerprinting, while you were on release for a charge that is still pending
if you're charged with trafficking or possession for the purpose of trafficking in heroin, cocaine, more than three kilograms of marijuana or hashish, or importing any amount of these drugs
Terms of release
The court can release you on an undertaking or upon your entering into a recognizance specifying a sum of money that is payable to the Crown if you fail to attend court or abide by the other conditions of your release (see forfeiture of bail below). Conditions can be attached to an undertaking or a recognizance.
Besides those conditions noted above in respect to an undertaking entered into at a police station, the court can impose any other reasonable condition it thinks desirable (e.g., a curfew for a youth, treatment for substance abuse in cases where drugs or alcohol are involved or counselling for anger management in assault cases).
In the case of an offence involving violence and serious drug charges, the court can prohibit you from possessing a firearm, ammunition and explosives. An accused who is ordered detained also can be directed to abstain from communicating with a witness.
Right to reasonable bail
The Canadian Charter of Rights and Freedoms gives everyone the right not to be denied reasonable bail without just cause. Accordingly, bail must be set at an amount within your reach or that of your sureties. A recognizance can be with or without sureties. A surety supervises the accused and is liable for the amount of the recognizance. Unless the accused is from out of province or lives far from the place of custody, the money specified in the recognizance need not be deposited with the court.
Publication ban
It may be important to seek a publication ban on the information disclosed at a bail hearing. You have an automatic right to such a ban; at your request, the court must ban publication of the evidence taken, the information given, the representations made, and the reasons given by the court for its decision. The ban remains in place until the charge is disposed of. The decision granting or refusing release is not subject to the ban, nor is your identity or information journalists obtain from police.
Adjournment of bail hearing
The court can adjourn a bail hearing at the request of the Crown or accused. Unless the accused consents, an adjournment cannot exceed three days.
As a detention order can result in the accused person losing his job, it is vital to prepare carefully for a bail hearing, even if such preparation necessitates an adjournment. Be warned: if you are detained, it may be a week or more before a bail review can be held. By then it may be too late to save your job. A bail review can be costly. It generally costs less to hire a lawyer to prepare for a bail hearing.
As the Charter protects you against arbitrary detention, Crown discretion to seek an adjournment must not be abused. For example, it would be improper for the Crown to adjourn a bail hearing to pressure you to make a statement confessing to the crime or identifying accomplices.